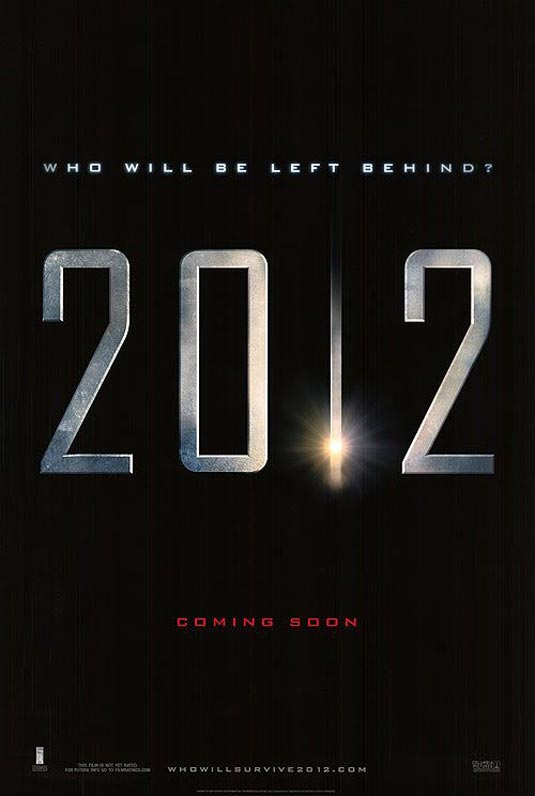 Tomorrow will have a grand movie open screen in the whole world. From the director of 'The Day After Tomorrow',
Roland Emmerich
is going to screen up his new product '2012'. The storyline of this movie is mostly about end of the world will be happened on 21th of December 2012. This movie used the concept from
Eschatology
which warned the people beware of the 2012 phenomenon when the world ends.
"A New Age interpretation of this transition posits that, during this time, the planet and its inhabitants may undergo a positive physical or spiritual transformation, and that 2012 may mark the beginning of a new era.[3] Conversely, some believe that the 2012 date marks the beginning of an apocalypse. Both ideas have been disseminated in numerous books and TV documentaries, and have spread around the world through websites and discussion groups." Credited from
Wikipedia
.
I think this will the largest and most grand movie on year 2009. Everyone was looking forward for this movie to be released. So if you can, you should go and watch in cinema and enjoy the good sound system while this movie has a lot of effects inside. Booked your place now in Cinema and ready for the movie of
The World Ends on 2012!
Here the trailer: